Budget 2022 is underway
Town of Erin Council will approve Budget 2022 on December. The budget will set out the Town's long term goals and the priorities for 2022. Residents are encouraged to get involved and provide their feedback. Its Your Town, Your Tax Dollars, Your Say.
Want to know more about your property tax? How does it compare with property taxes in the neighbouring townships? How your property assessment impacts your taxes? Find out here.
Want to know about Municipal Budget?  Where does your tax dollar go? Where is it allocated? Find out here.
Budget survey available here.
Here are the key dates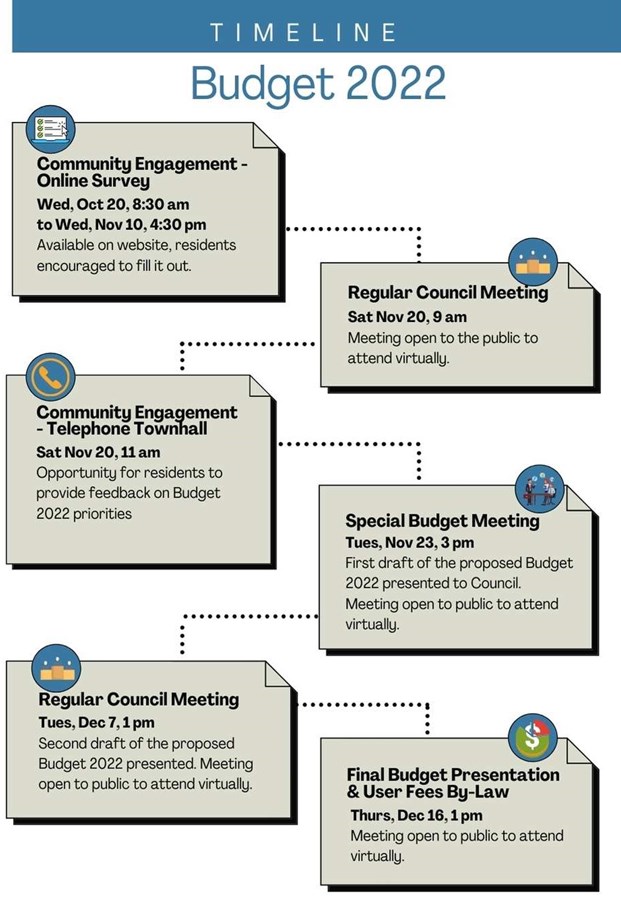 Budget eBlast - Oct 20