In today's world, high-speed internet service has become as vital as other utilities; like water and electricity. It is the gateway for everything from news to education, dining, and all matters of entertainment, from music to gaming - and even what we used to call "TV". For most Canadians, a reliable and high-speed internet connection is now a foundational part of both work and family life. 
The Town of Erin is making a concerted effort to bring High Speed Internet to our community. The following programs and providers are helping us do that.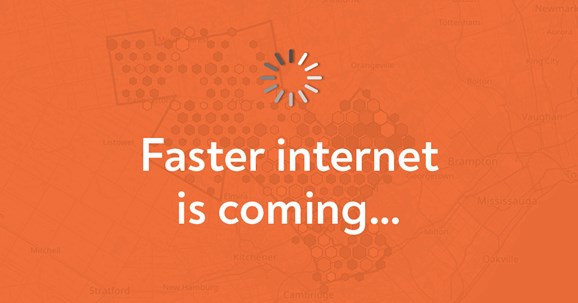 Looking for faster internet? Get information here.
Building Broadband Faster In Ontario 
Ontario Connects: Bringing High-speed Internet in Every Community
How connected are you? See map
Where can I access public computers and Wi-Fi in Erin?
Wellington County libraries have Hotspot lending programs for Wi-Fi. 
In a 2012 study, a reported 14% of Wellington County residents did not have access to the Internet in their home. Increasingly, information can only be found online, with students, job seekers, and small business owners relying on access. The public computers and free Wi-Fi already available in our library branches continue to see increased use every year.
Telecommunications Providers in Erin
The Federal Government hosts a database of known service providers by geographic region. Enter your address to find out who serves your area. 
Find a service provider near you
These are some of the known internet providers in the Town of Erin. This is not an exhaustive list of all possible providers in the area. If you would like your business to be added to the following list, please contact the Town of Erin.