If you are thinking about opening a business or growing a business, the Erin Entrepreneurial Hub is here to help you.
The Erin Entrepreneurial Hub is a resource centre (virtual for now) that provides support for local entrepreneurs and small business owners.  The Hub can help you during your business start-up and assist you as your business grows.
The Hub provides opportunities to sharpen your business and personal skills through education, networking, brainstorming and peer support. The Hub is a non-profit initiative supported by the Town of Erin.
Our mandate is to help people at every stage of the business launch, ownership and growth processes. Whether you are starting a home-based micro business or growing a larger commercial business, the Hub has resources to help you. 
We strive to provide current and thorough information through online events and supporting documents. Educational opportunities include seminars, workshops, roundtable and networking opportunities, all delivered by industry experts. One-on-one virtual business consultations are available. All this is at no cost to you and your business.
Do you work in the creative industry? Click here for workshop information.
Stay tuned for upcoming webinars.
Past Webinars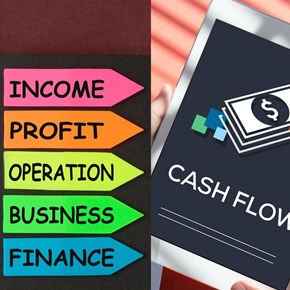 Budgets and Forecasts and CashFlows...Oh My!
Wednesday, November 10 
12.30pm - 1.30pm
Don't be afraid…these three tools are an often-neglected part of the Business Owner's analytics and planning arsenal. Even a simple Budget or CashFlow for your Business can light the path to success.
This workshop will teach you the value of planning using these versatile tools. You will learn how to break down the preparation into manageable parts that will give you insight into your Business and ensure you are prepared for the twists and turns in the road ahead. Join us and make your Business more adaptable and able to react more quickly to change. Remember: "A goal without a plan is just a wish."

Community Improvement Plan 
Wednesday, September 8
12.30pm-1:30pm (ET)

The Community Improvement Plan is a Municipal planning tool that sets out programs and strategies for improving the built, economic, and social environment in designated areas of a municipality.

The Town of Erin's Economic Development Officer will explain the program and go into greater detail in regards to the 11 incentive grants offered to Erin Businesses.

If you own a business and are thinking of reshaping or revitalizing your investment you will not want to miss this webinar. Next intake for applications is September 24th.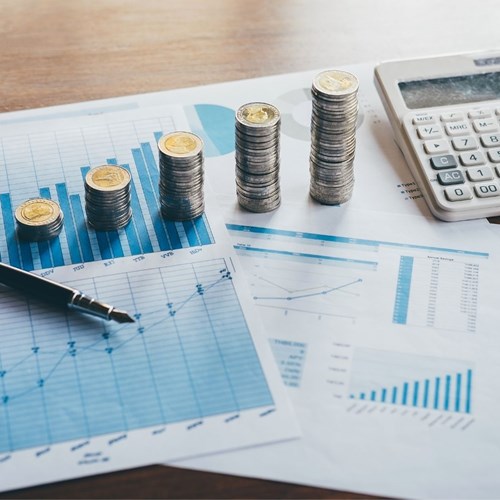 Finance Fundamentals - The Basics
Wednesday August 11
12.30pm-1:30pm (ET)

Are you managing your business by the balance in your bank account? You're not alone. Is the thought of summarizing your receipts and expenses making you reach for a glass of wine; or worse just putting everything in a drawer to deal with later?
Fundamentals of finance will help you understand why dealing with the numbers is important, and how it can keep you on top of your business game and help your business grow. You'll be introduced to the tools that business owners can use to monitor and plan for their business as well as how they can build the right team to support their business.

Speaker: Michael Plauntz enjoys making finance make sense and is known for bridging the gap between Finance and Business Objectives. Michael helps business owners understand the finance side of their business throughout their business year. He provides guidance on financial metrics for businesses, develops Key Performance Indicators (KPIs) and creates management reporting for business leaders. He analyzes and builds dynamic financial models including Cash Flows, Forecasted Financial Statements and Contribution Margin Analyses.
Yes, Social Media Marketing IS This Simple
All social media marketing activities come down to three things: posting, engaging, and planning. In this webinar we'll cover time blocking each of these three activities into your week and what's included with each. By the end of the webinar, participants will understand how any possible growth activity relevant to social media falls into each of these categories, and have a weekly plan for growth.
Offered through the Town of Erin, in partnership with our local Wellington – Waterloo Community Futures.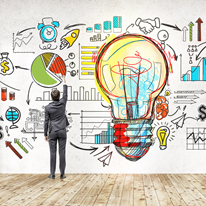 Market Research - Where to Start? 
Market research is the collection and analysis of information about consumers, competitors, and the effectiveness of marketing programs. While market research is crucial for a business start-up, it is also useful for established businesses to increase profits. It is accurate information about the marketplace, the target market (customers), and the competition that allows the development of a successful marketing plan.
This bite sized workshop will go over the key phases of Market Research, resources to utilize for gathering useful and accurate information, and how to analyze the data from your findings into actionable information.

Offered through the Town of Erin, in partnership with the Business Centre Guelph-Wellington.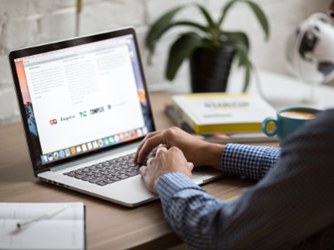 Marketing in Uncertain Times
There has never been a more important task for your business, during these uncertain times, than reviewing your marketing plan. With everything changing constantly, and consumers juggling family and life, it can be overwhelming. If you want to get noticed and still do business, you will need to be crystal clear with your marketing.
This webinar reviews the basics of marketing with fresh, relevant eyes. Look at your digital business imprint and make sure it speaks to the needs of the marketplace. Discover how to manage your brand identity and how to communicate the value of your product or service to customers.
Offered through the Town of Erin, in partnership with our local Wellington – Waterloo Community Futures.