If you are thinking about opening a business or growing a business, the Erin Entrepreneurial Hub is here to help you.
The Erin Entrepreneurial Hub is a resource centre (virtual for now) that provides support for local entrepreneurs and small business owners.  The Hub can help you during your business start-up and assist you as your business grows.
The Hub provides opportunities to sharpen your business and personal skills through education, networking, brainstorming and peer support. The Hub is a non-profit initiative supported by the Town of Erin.
Our mandate is to help people at every stage of the business launch, ownership and growth processes. Whether you are starting a home-based micro business or growing a larger commercial business, the Hub has resources to help you. 
We strive to provide current and thorough information through online events and supporting documents. Educational opportunities include seminars, workshops, roundtable and networking opportunities, all delivered by industry experts. One-on-one virtual business consultations are available. All this is at no cost to you and your business.
The post-COVID19 plans are to open the Hub's office and meeting space at 115 Main Street, inside the Erin United Church. 
Please join us for our first webinar.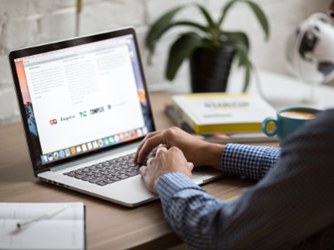 Marketing in Uncertain Times
May 12, 2021
12:30 pm – 1:30 pm
Free to join
There has never been a more important task for your business, during these uncertain times, than reviewing your marketing plan. With everything changing constantly, and consumers juggling family and life, it can be overwhelming. If you want to get noticed and still do business, you will need to be crystal clear with your marketing.
This webinar reviews the basics of marketing with fresh, relevant eyes. Look at your digital business imprint and make sure it speaks to the needs of the marketplace. Discover how to manage your brand identity and how to communicate the value of your product or service to customers.
Offered through the Town of Erin, in partnership with our local Wellington – Waterloo Community Futures.