Date: Nov 30, 2019
Turkey Supper and Silent Auction. 
Prices: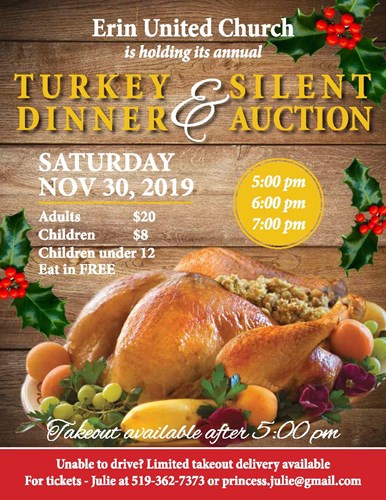 Adults: $20.00
Children: $8.00
Children under 12: Eat in FREE
Take out available after 5:00 PM. 
Sittings: 
Supper includes: Turkey, mashed potatoes, vegetables, gravy, stuffing, salad and roll. Dessert includes selection of home made pies with ice cream, pies made by EUC women.
For more information:
Julie at 519.362.7373 or princess.julie@gmail.com